AN EASY WAY TO BECOME A SAINT
By Fr. Paul O'Sullivan, O.P.
An Easy Way To Become A Saint. A very optimistic book showing how an "ordinary" Catholic can become a great saint without ever doing anything "extraordinary"--just by using the many opportunities for holiness that to most people lie hidden in each day. Written with an assurance of success that is totally convincing and infectious. Many easy but infallible means of reaching great sanctity.
No. 1122.
ISBN: 9780895553988
Sale Price: $8.50
TAN - 105 Pp. PB.
THE BOOK OF DESTINY By Fr. H.B. Kramer
CATHOLIC PROPHECY THE COMING CHASTISEMENT By Yves Dupont
FORTY DREAMS OF ST. JOHN BOSCO By St. John Bosco
HISTORY OF ANTICHRIST By Fr. P. Huchede
LIFE OF ANNE CATHERINE EMMERICH By Rev. C. E. Schmoeger, C.SS.R.
THE PROPHECIES OF ST. MALACHY
PROPHECY FOR TODAY By Edward Connor (compiler)
THE PROPHETS AND OUR TIMES By Fr. R. Gerald Culleton
THE REIGN OF ANTICHRIST By Fr. R. Gerald Culleton
Divine Mercy and Sr. Faustina (Videos and Books)
Padre Pio (Videos)
Medjugorje - The Queen of Peace (Videos, Books and Audio Tapes)
Prophecy of The Third Secret of Fatima
The Kingdom of the Bride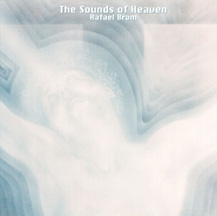 "THE SOUNDS OF HEAVEN"
by Catholic Recording Artist
Rafael Brom
Psalms 50: 7. For behold I was conceived in iniquities; and in sins did my mother conceive me.
DVD
Best DVDs Ever Made
on
Padre Pio and Sr. Faustina
by Award Winning Film Director
3 Documentary Films in one DVD
a JPN Production
Each over 2 Hours Long
Padre Pio
or
Sr. Faustina
Best and Most Complete 2 DVDs on
Padre Pio and Sr. Faustina Ever Made
Each DVD Over 2 Hours Long
Videos
Photos from movie "The Passion of the Christ" directed by Mel Gibson
HLI Pro-Life Material - Pro-life Books, Audio Tapes, CDs, DVDs and Videos
BIBLES
Text of The Third Secret of Fatima - Complete Report
Books and Videos on Padre Pio
Videos and Books on Sr. Faustina and Divine Mercy plus Diary of Sr. Faustina
CATHOLIC BIBLES (Family Bibles, Spanish Bibles, Church, School and Study Bible Edidions) FBP
Bishop Fulton Sheen - Audio CDs, Videos and Books
THE DOUAY-RHEIMS BIBLE - Now in Larger Print!
Why Should You Read only the Douay-Rheims Translation of the Bible?
Catholic Prophecy
"If my people do not wish to submit themselves, I am forced to let go off the hand of my Son. It is so heavy and weighs me down so much I can no longer keep hold of it.
I have suffered all of the time for the rest of you! If I do not wish my Son to abandon you, I must take it upon myself to pray for this continually. And the rest of you think little of this. In vain you will pray, in vain you will act, you will never be able to make up for the troubles I have taken over for the rest of you.
I gave you six days to work, I kept the seventh for myself, and no one wishes to grant it to me. This is what weighs down the arm of my Son so much.
Those who drive carts cannot speak without putting the name of my Son in the middle.
These are the two things which weigh down the arm of my Son so much. If the harvest is spoiled, it is only because of the rest of you. I made you see this last year with the potatoes, you took little account of this. It was quite the opposite when you found bad potatoes, you swore oaths, and you included the name of my Son. They will continue to go bad, at Christmas there will be none left."
La Salette
Free MP3 Christian Music Downloads - discounted
Home Page / Statues / Crucifixes / Catholic Resources / Catholic Videos / Catholic Books / Catholic Audio Tapes / Christian Music / Catholic News / Angels / Anti-Semitism / Animated 1 / Animated 2 / Animated - The New Testament / Animated - The Old Testament / Apparitions of Blessed Virgin Mary / Apologetics / Art Gallery / Audio Tapes / The Beatification of Padre Pio / Hilaire Belloc / Bible / Bibles / Books on Bible / Bishop Fulton Sheen / Books / Books on Divine Mercy / A Catholic Theme Park / Children and Youth - Animated / Church Documents / Church History / Creation vs Evolution / The Creature from Jekyll Island / Devil - Satan / Catholic Family Resources / Divine Mercy / Diary of Sister Faustina / Dr. Bernard Nathanson / Errors - Problems of Modern Times / Eucharist and the Mass / Family and Marriage / Fr. Aloysius Ellacuria / Freemasonry / Garabandal / Gifts / Gods of the New Age / Global Tyranny / Health / Hell, Heaven and Purgatory / Home Schooling / John Paul II Collection / Joan of Arc / Journeys of the Soul / Latest Message / Marianland / Marian / Marian Videos / Mariology / Charismatic / Marx and Satan / Medjugorje Miracles and the Message / Miracles in Catholic Church / Money System / Mother Teresa of Calcuta / Music / Free Music Downloads / Yoga (The New Age) / One World Government / Padre Pio (Videos) / Padre Pio (Books) / Pious Publications / The Priesthood / Pro-Life Videos / Pro-Life Books / Prophecy / Prophecy of The Third Secret of Fatima / Rafael's Art Gallery / Prof. Libor Brom / Religious Education-Adult / Religious Education-Grade School / Religious Education - High School / Rock Music, MTV, Hollywood and Satan / ROSARY / Saints Part 1 / Saints Part 2 / Saints Part 3 / St. Patrick: Apostle of Ireland / Scott Hahn, Kimberly Hahn and Bishop Sheen / Shocking Videos / Spanish Videos / Spiritual Life / Sr. Faustina / Stigmata and Stigmatists / Theology / True Church and Bible / The UN's Crusade Against God and Family / Vatican II / Videos - Main Section / J. Paddy Nolan / Wayne Weible - Medjugorje Apparitions - Medjugorje / Latest news / Sin and Repentance / Fr. Faber / Marian Videos as Seen on EWTN - Catholic TV Network by Mother Angelica / Mother Teresa of Calcuta /


Free MP3 Christian Pop/Rock Music Downloads of Catholic Songs of Catholic Songs and Music