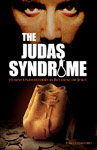 The Judas Syndrome
Seven Ancient Heresies Return to Betray Christ Anew
By: Tom Colyandro
The Judas Syndrome. Throughout two millennia of Christian history, the great heresies have tried to destroy the Faith by perverting the truths that Christ taught the apostles. Beginning in Jesus' own time with the betrayal of the arch-heretic Judas, and continuing through the centuries, waves of error have threatened to swamp the Church, only to break and be dashed upon the Rock of Peter.
However, though they may be defeated for a time by saints, popes, councils, and even force of arms as long as sin and error remains in our fallen world these heresies can never be truly vanquished. This condition is the Judas Syndrome; it betrayed Christ unto death, and it afflicts His Church and the world unto this day.
In these pages, author Tom Colyandro investigates seven of the most harmful, most seductive, heresies in Church history, and reveals that they are indeed with us once more. No. SB0105.
Price $16.95
Order Here
Traditional Roman Catholic Books, MP3 and DVDs
True Devotion to Mary with Total Consecration
The Biblical Basis for Purgatory
The Gargoyle Code
Lenten letters between a master tempter and his diabolical trainee
The Wisdom of Mr. Chesterton
The Very Best Quotes, Quips, and Cracks from the Pen of G.K. Chesterton
The Judas Syndrome
Seven Ancient Heresies Return to Betray Christ Anew
The Life of Mary As Seen By The Mystics
By: Raphael Brown
Parents Children and the Facts of Life
The Imitation of the Sacred Heart of Jesus
Moments Divine
Before the Blessed Sacrament
The Abbess of Andalusia By: Lorraine V Murray
Sermons of St. Francis de Sales
THE REIGN OF ANTICHRIST
Shocking speech of Fr. John O'Connor
This Is The Faith
A Complete Explanation of the Catholic Faith
PASSION OF THE CHRIST - WIDESCREEN-DVD
The Spiritual Life
A Treatise on Ascetical and Mystical Theology
Stories about Purgatory & What They Reveal
A Practical Commentary on Holy Scripture
Liturgical Time Bombs In Vatican II
The Devotion to the Sacred Heart of Jesus
Christian Perfection and Contemplation
How to Gain a Plenary Indulgence Prayercard
Litany of the Blessed Virgin Mary Prayercard
The Memorare of St. Joseph Prayercard
Miraculous Prayer to the Little Flower Prayercard
Novena to the Infant Jesus of Prague Prayercard
Our Lady of Good Remedy Prayercard
The Prayer for Priests Prayercard
Prayer to Our Lady of Guadalupe Prayercard
The Prayer to St. Michael Prayer
The Prayer to St. Michael Prayercard
The Prayer to St. Rita Prayercard
The Prayer To The B.V.M. to Defeat Satan Leaflet
The 15 Promises of Mary Prayercard
The St. Philomena Novena Prayercard
The 12 Promises of the Sacred Heart Prayercard
MP3 Frequently Asked Questions.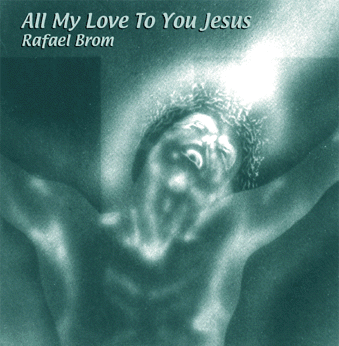 Record Album "ALL MY LOVE TO YOU JESUS"
Douay-Rheims Catholic Traditional Bibles by Baronius Press
ITEM NUMBER

TITLE

Price

HOW TO ORDER

3100

Douay-Rheims Bible, Black Leather Hardcover


$52.95

5100

Douay-Rheims Bible, Black Leather Flexcover


$52.95

5102

Douay-Rheims Bible, Burgundy Leather Flexcover


$52.95

5150

Douay-Rheims Pocket Bible, Flexible Cover - Black Leather


$42.95

5152

Douay-Rheims Pocket Bible, Flexible Cover - Burgundy Leather


$42.95

5301

Douay-Rheims Psalms + New Testament, Black Leather


$27.95

5302

Douay-Rheims Psalms + New Testament, Burgundy Leather


$27.95

5201

Daily Missal - 1962 Latin Mass Edition, Black Leather Flexcover

$57.95

3106

Douay-Rheims Bible, Large Print Black Leather Hardcover

$67.95

3108

Douay-Rheims Bible, Large Print White Leather Hardcover

$67.95

5401

The Little Office of the Blessed Virgin Mary

$27.95

5154

Douay-Rheims Bible (Pocket size) Flexible cover (White Leather)

$42.95

5203

Daily Missal 1962 Flexible cover (White Leather)

$57.95

5205

Daily Missal 1962 Flexible cover (Burgundy Leather)

$57.95

3150

Douay-Rheims & Clementina Vulgata (Side by-side)
English-Latin Bible side-by-side. Hardcover (Black Leader) 1,488 pp

$87.95

5400

Divine Intimacy - Father Gabriel of St Mary Magdalen, O.C.D.

$52.95
THE BOOK OF DESTINY By Fr. H.B. Kramer
CATHOLIC PROPHECY THE COMING CHASTISEMENT AND THE LAST DAYS By Yves Dupont
FORTY DREAMS OF ST. JOHN BOSCO By St. John Bosco
HISTORY OF ANTICHRIST By Fr. P. Huchede
LIFE OF ANNE CATHERINE EMMERICH By V. Rev. C. E. Schmoeger, C.SS.R.
THE PROPHECIES OF ST. MALACHY
PROPHECY FOR TODAY By Edward Connor (compiler)
THE PROPHETS AND OUR TIMES By Fr. R. Gerald Culleton
THE REIGN OF ANTICHRIST By Fr. R. Gerald Culleton
Divine Mercy and Sr. Faustina (Videos and Books)
Padre Pio (Videos)
Medjugorje - The Queen of Peace - Gospa (Videos, DVDs, Books and Audio CDs)
Prophecy of The Third Secret of Fatima
The Kingdom of the Bride
BIBLES
Real Text of The Third Secret of Fatima - Complete Text
Books and Videos on Padre Pio
Videos and Books on Sr. Faustina and Divine Mercy plus Diary of Sr. Faustina
CATHOLIC BIBLES - Family Bibles, Spanish Bibles, Church, School and Study Bible Edidions
Bishop Fulton Sheen - Audio Tapes, Videos and Books
THE DOUAY-RHEIMS BIBLE - Now in Larger Print!
Why Should You Read Only the Douay-Rheims Translation of the Bible? - Catholic Traditional Translation Bible
The Reign of the Antichrist - DVD
The Reign of Antichrist - Book
Free Music Samples of Christian Contemporary Music
Home Page / Statues / Crucifixes / Catholic Resources / Catholic Videos / Roman Catholic Books / Catholic Audio Tapes / Christian Music / Catholic News / Angels / Anti-Semitism / Animated 1 / Animated 2 / Animated - The New Testament / Animated - The Old Testament / Apparitions of Blessed Virgin Mary - Ave Maria / Apologetics / Art Gallery / Audio Tapes / The Beatification of Padre Pio / Hilaire Belloc / Bible / Bibles / Books on Bible / Bishop Fulton Sheen / Books / Books on Divine Mercy / A Catholic Theme Park / Children and Youth - Animated / Church Documents / Church History / Creation vs Evolution / The Creature from Jekyll Island / Devil - Satan / Catholic Family Resources / Divine Mercy / Diary of Sister Faustina / Dr. Bernard Nathanson / Errors - Problems of Modern Times / Eucharist and the Mass / Family and Marriage / Fr. Aloysius Ellacuria / Freemasonry / Garabandal / Gifts / Gods of the New Age / Global Tyranny / Health / Hell, Heaven and Purgatory / Home Schooling / John Paul II Collection / Joan of Arc / Journeys of the Soul / Latest Message / Marianland / Marian / Marian Videos / Mariology / Charismatic / Marx and Satan / Medjugorje Miracles and the Message / Miracles in Catholic Church / Money System / Mother Teresa / Music / MP3 - Free Music Samples / Yoga / One World Government / Padre Pio (Videos) / Padre Pio (Books) / Pious Publications / The Priesthood / Pro-Life Videos and DVD / Pro-Life Books / Prophecy / Prophecy of The Third Secret of Fatima / Rafael's Art Gallery / Prof. Libor Brom / Religious Education-Adult / Catholic Religious Education-Grade School / Religious Education - High School / Pro-Life Movement vs Rock/Pop Music, MTV, Hollywood and Satan / ROSARY / Saints Part 1 / Saints Part 2 / Saints Part 3 / St. Patrick Apostle of Ireland / Scott Hahn, Kimberly Hahn and Bishop Sheen / Shocking Videos on Current Events / Spanish Videos / Spiritual Life / Sr. Faustina / Stigmata and Stigmatist / Theology / True Church and Bible / The UN's Crusade Against God and Family / Vatican II / Videos - Main Section / J. Paddy Nolan / Wayne Weible and the Queen of Peace - Gospa / Latest news / Sin and Repentance / Fr. Faber / Marian Videos as Seen on EWTN of Mother Angelica / Mother Teresa / Real Text of The Third Secret of Fatima / Catholic Books and Audio Tapes